A study from the team at Kisspatent shows that Alibaba Group is the largest blockchain patent holder in 2020 capturing 10x the number of patents held by IBM. The report notes that blockchain patents "are skyrocketing" this year and so far in 2020, there's been more distributed ledger technology and cryptocurrency patents published than all of 2019.
It seems distributed ledger technology and cryptocurrency solution patents are becoming a thing again in 2020. A few years ago various reports said that Bank of America (BoA) and the firm Nchain were gobbling up all the patents applied to digital assets and blockchain technology.
Times have changed in 2020, and both companies have slid down the ranks as far as top blockchain holders are concerned this year.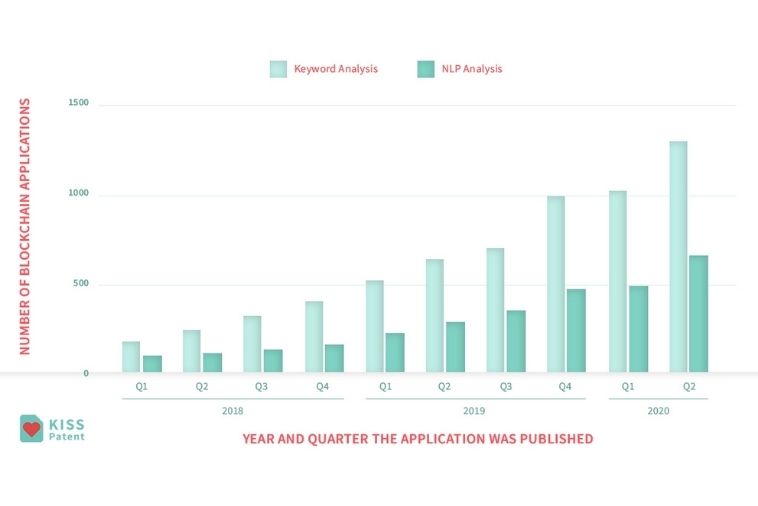 Kisspatent's latest study shows that Alibaba Group was the top company this year with successful blockchain patent filing and IBM jumped significantly. Alibaba Group is the top blockchain patent holder while the Chinese multinational technology company is followed by the financial institution BoA.
While Alibaba and IBM were the top two blockchain patent filing contenders in 2020, Alibaba outpaced IBM by 10x the number of patents. Moreover, this year has already seen "3 times more blockchain patents published than in 2018."
Behind IBM, is Mastercard, Nchain, and Walmart respectively in terms of blockchain patents held. The Kisspatent research noted that the list of top blockchain patent holders was not really represented by distributed ledger-specific firms.
"Blockchain-only companies are not filing for patents, Fortune500 companies are," Kisspatent researcher Dr. D'vorah Graeser notes. Interestingly, the firm Nchain, the infamous company that the self-proclaimed Bitcoin inventor Craig Wright works for, is a "the only pure blockchain company."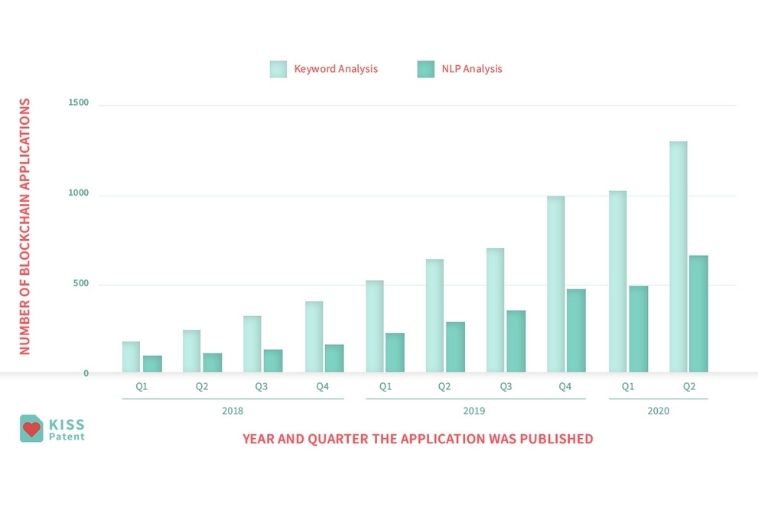 Kisspatent highlights that Nchain's claims are based on numbers said in a press release, but "[the number] could include many that haven't published yet, plus they may be counting international applications filed in multiple countries as separate patent application filings," Graeser says.
Graeser's list seems incomplete as it does not include firms like Reechain, Webank, and Tencent. Chinadaily.com shows that these three Chinese firms are top blockchain patent holders.
According to the regional publication's estimates, IBM has 240 blockchain patents, Rechain 279, Webank 282, and Nchain has 402 patents total. Chinadaily.com's list shows Tencent has a significant number of distributed ledger patents with 724 to-date. Alibaba Group is still king with a whopping 1,505 blockchain patent filings.
---
The original article can be found here: https://news.bitcoin.com/report-blockchain-patents-skyrocket-in-2020-alibaba-owns-the-most-crypto-patents/