https://www.youtube.com/watch?time_continue=1&v=zXni9Z4twW4&feature=emb_logo
A Jamaican man who won the lottery has collected his prize wearing a rather usual outfit. The man, known only as A Campbell, wore a scream mask whilst collecting his winnings from the Supreme Ventures office in the country's capital, Kingston.
It is thought the man concealed his identity to stop people from learning of his windfall, and in a bid to avoid persecution. The man reportedly waited more than 50 days before coming forward to collect his prize.
Posing for photos, the man holds a cheque which his name printed in large letters on it.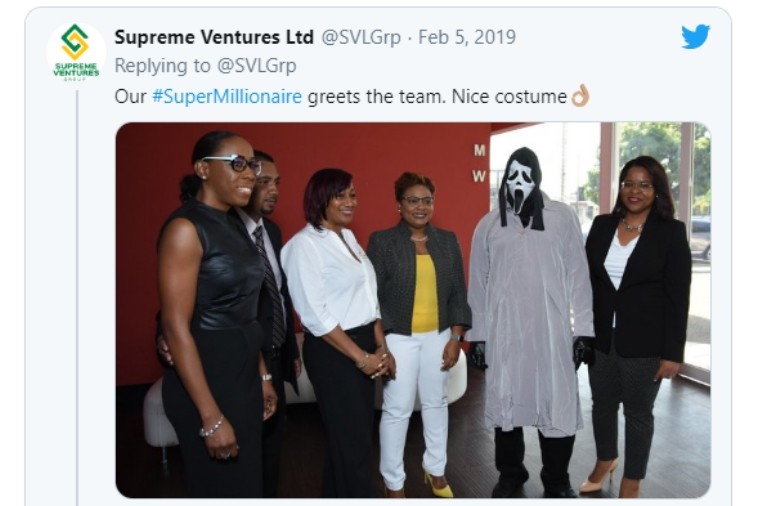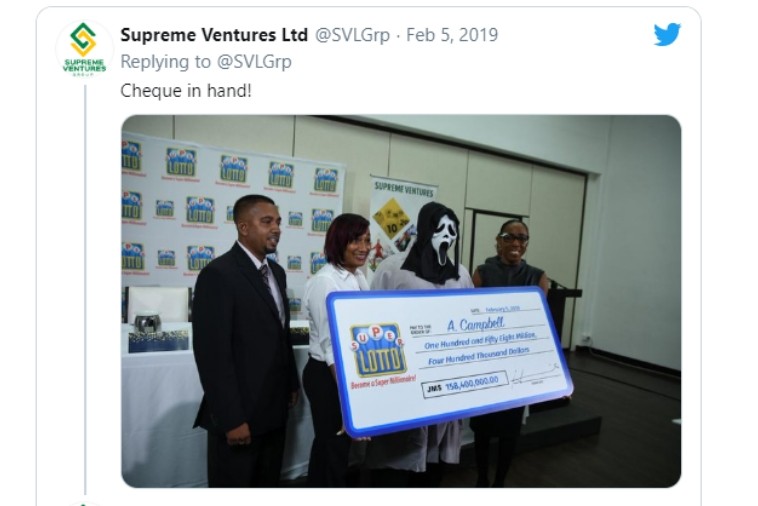 His winnings are worth around £9 million – around 435 times the yearly earnings of a local minimum wage worker. The images have been widely shared on social media, with many coming to the conclusion that the man does not want his family or people who live nearby to know about his windfall.
Lottery winners collecting the cash wearing costumes has become a trend in the Caribbean country, local media reports. Winners fear they will be recognised and stressed in the streets if their identities are made public.
The original article can be found here: 
https://www.hzeppfeed.com/lottery-winner-wears-scream-costume-to-collect-1-million-so-relatives-cant-recognise-him-video/