The Fed is concerned that U.S. banks will face more pressure due to COVID-19.
KEY TAKEAWAYS
The Federal Reserve orders a new round of stress tests on U.S. banks
Fed wants to ensure banks can loan to consumers and businesses in prolonged recession
The Fed has prohibited banks from issuing dividends or stock buybacks amid the pandemic
The Federal Reserve is conducting another round of stress tests on U.S. banks to analyze their ability to withstand two coronavirus-related recession scenarios. That could prolong the constraints the Fed put on banks prohibiting dividend payments and share buybacks during the pandemic.
The Fed said in June that U.S. banks were strong enough to withstand the crisis, based on a series of hypothetical scenarios for the economy. But, in a sign of the uncertainty facing the industry and broader economy, the Fed required banks to resubmit updated capital plans this fall to reflect current stresses. The Fed is worried, among other things, about the rise in bankruptcies and defaults among consumers and businesses. 2020 is likely to see the most bankruptcies since 2010.
"Although the economy has improved materially over the last quarter, uncertainty over the course of the next few quarters remains unusually high, and these two additional tests will provide more information on the resiliency of large banks," Fed Vice Chairman Randal Quarles said in the statement.
U.S. banks, including JPMorgan(JPM), Citibank(C), Goldman Sachs (GS), and Bank of America(BAC), among others, have added billions of dollars to their balance sheets to protect against an impending wave of bankruptcies and loan defaults. Still, the Fed wants to ensure that these banks can loan to consumers and businesses if the recession is prolonged.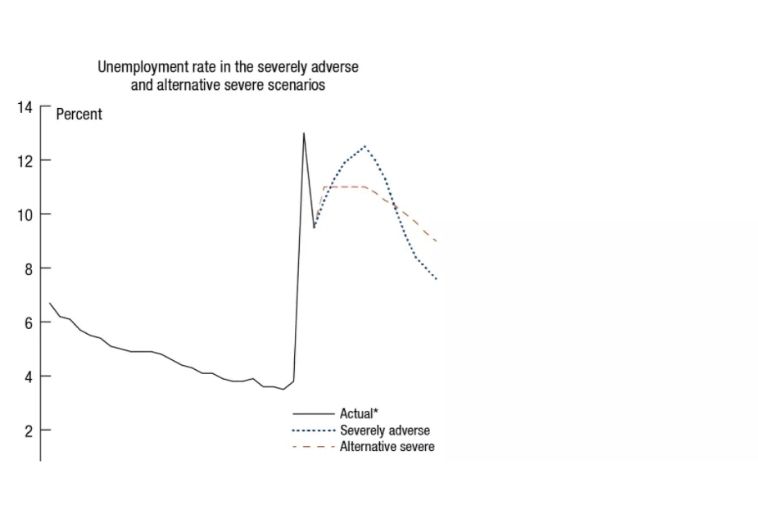 "The exercise evaluates the resilience of large banks by estimating their loan losses and capital levels—which provide a cushion against losses—under hypothetical recession scenarios over nine quarters into the future", the statement read.
The Fed will release the results of the tests for each bank, rather than providing aggregate results for the group. That means investors and the public will have a better understanding of the health of each of the 33 lenders when it comes to lending through the downturn.
The original article can be found here: https://www.investopedia.com/the-federal-reserve-orders-a-new-round-of-stress-test-for-u-s-banks-5078489