National security is still a concern for the Foreign Investment Review Board
The latest Foreign Investment Review Board (FIRB) annual report recorded that Chinese investment into Australia has continued its downward trend with a 44 percent drop.
The United States remains in first place as the largest source for investment in Australia, followed by Canada, Singapore, Japan, and China in fifth.
The annual report, published on May 4, showed a decrease of Chinese investment from $23.7 billion (USD $15.5 billion) in the 2017-18 financial year, to $13.1 billion (USD $8.5 billion) in 2018-19.
Treasurer Josh Frydenberg wrote in the report that this continued a four-year downward trend that started in 2015-16.
"This can be attributed to a range of factors such as China's internal domestic policy settings including increased scrutiny of outbound investment and stricter capital controls," he wrote.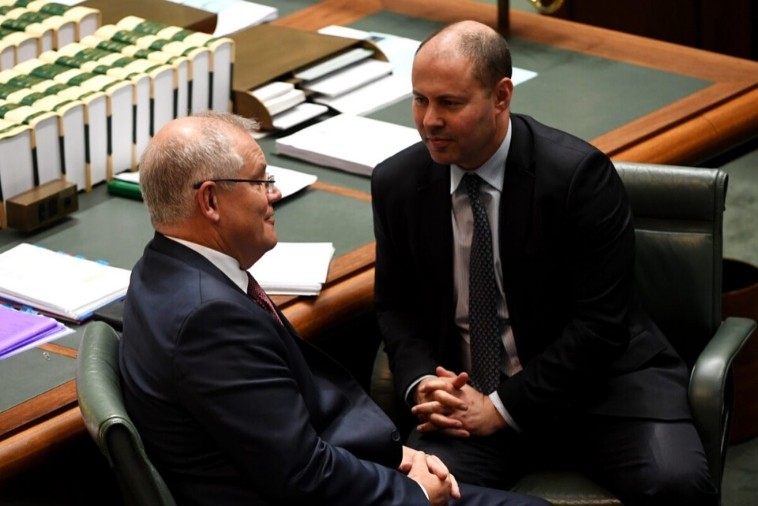 Australian Prime Minister Scott Morrison and Finance Minister Josh Frydenberg during Question Time in the House of Representatives in Canberra, Australia, on March 3, 2020. (Tracey Nearmy/Getty Images)
Since 2016, the Chinese communist regime has introduced progressively tighter restrictions on how much money Chinese people can send overseas.
As a result, Chinese investment globally saw a year-on-year decline of 30 percent during 2017-18, according to data from the Organisation for Economic Co-operation and Development.
Overall, Australia saw a lift in the total value of proposed investment applications increasing from $67.9 billion (US$44.4 billion) to $231 billion (USD $151.3 billion).
The United States consolidated its top spot with approval values rising from $36.5 billion to $58.2 billion over the past financial year. Much of the increase was attributed to Walt Disney Company's acquisition of Twenty-First Century Fox Inc.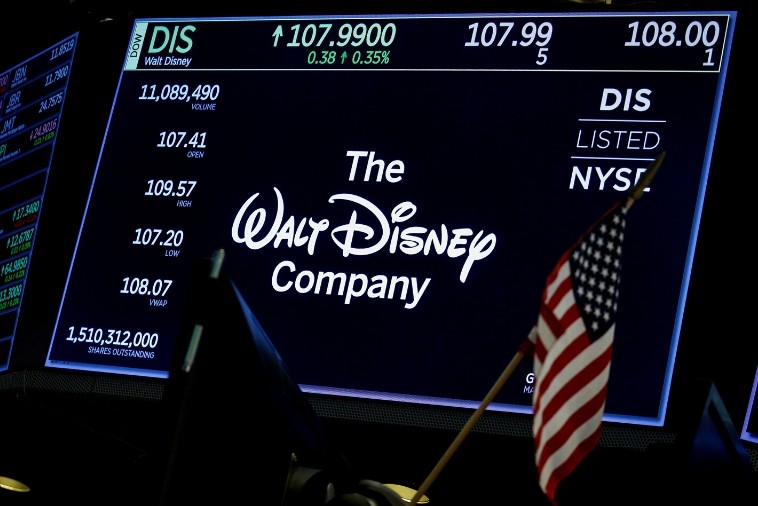 A screen shows the logo and a ticker symbol for The Walt Disney Company on the floor of the New York Stock Exchange (NYSE) in N.Y., on Dec. 14, 2017. (Brendan McDermid via Reuters)
Categories of growth include the services sector ($76 billion), commercial real estate ($73 billion), and manufacturing, electricity, and gas ($36.7 billion).
The services sector has seen year-on-year growth since 2015-2016, and includes accommodation providers, communications, construction, and health.
Foreign Investment Must Be in the National Interest
David Irvine, Chair of the FIRB, wrote in the report that the board would continue scrutinising foreign investment in sensitive assets such as "critical infrastructure" and assets with "large holdings of personal information."
Irvine highlighted the importance of foreign investment in the rare earth mineral sector, but the investment could not be "contrary to the national interest."
On April 24, the FIRB advised Chinese mining firm Yibin Tianyi that its bid to invest in Perth-based AVZ Minerals would be blocked because it was contrary to the national interest and contrary to the growth of Australia's rare earth sector.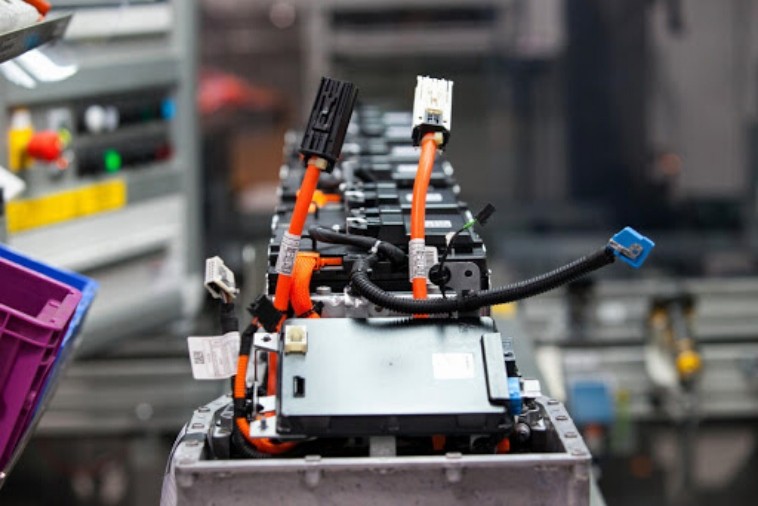 Cables and lithium-ion battery components sit on the production line at the Bayerische Motoren Werke AG (BMW) automobile manufacturing plant in Dingolfing, Germany, on Thursday, Aug. 21, 2014. (Krisztian Bocsi/Bloomberg via Getty Images)
Australia and the United States have been working actively to develop rare earth minerals supplies outside of Chinese ownership.
Australia's focus on national security is reflective of global trends where developed nations, including the United States, United Kingdom, and European Union, have all tightened "foreign investment screening on national security grounds."
Residential Real Estate Applications Declining, Victoria Still Popular
The report showed that foreign demand for residential real estate has been slowing. In 2017-18, the number of applications was at 10,036 declining to 7,513 in the latest report.
The report highlighted several reasons for this decline including foreign investment application fees, stamp duty increases, state taxes, tightening of domestic credit from lenders, and "increased restrictions on capital transfers in home countries."
For Chinese buyers, real estate remained the major channel for investment into Australia, however, there was still a drop from last year going from $12.6 billion to $6 billion this year.
Victoria recorded the highest number of approved foreign investment applications at 42 percent, followed by New South Wales and Queensland at 18 percent apiece.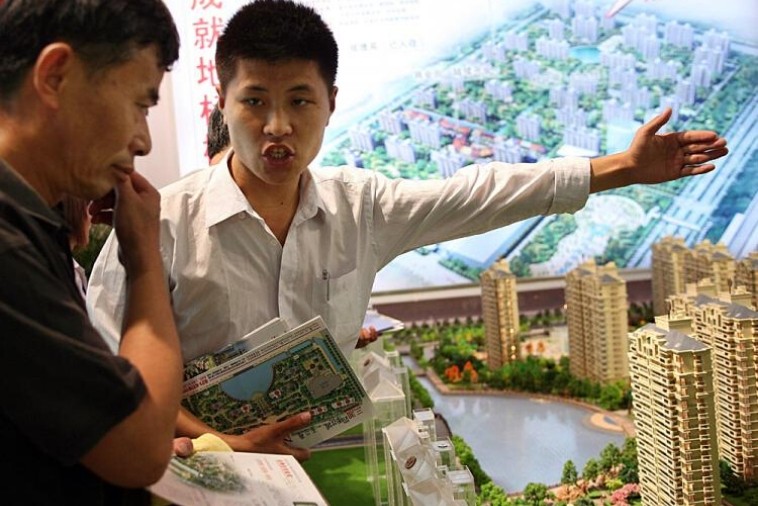 A salesman introduces property to a potential buyer at the Shanghai Real Estate Trade Fair And Exhibition on July 11, 2008 in Shanghai, China. (China Photos/Getty Images)
Carrie Law, CEO of Juwai.com, an online real estate portal targeting Chinese buyers, told The Australian last year that Melbourne was the most popular city for Chinese buyers and said the dropping Australian dollar made it attractive for foreign buyers.
"Chinese buyers make 83 percent more inquiries about acquiring Melbourne property than they do Sydney," said Law.
China's Overseas Shopping Spree Slowdown
In 2017, China's total foreign investment was US$158.29 billion, only behind the United States and Japan, according to the Statistical Bulletin of China's Outward Foreign Direct Investment, issued by China's Ministry of Commerce.
For years, Chinese conglomerates such as Anbang Insurance and Dalian Wanda Group engaged in major buying sprees across the world.
In 2016, Wanda Group made headlines for its purchase of film studio Legendary Entertainment. In Australia, Wanda bought and later sold-off two projects, One Circular Quay in Sydney, and Jewel on the Gold Coast.
This widespread buying activity caused China's foreign exchange reserves to drop dramatically, as most of the funding came from Chinese banks.
The Chinese regime responded by clamping down on capital flowing overseas to fund these purchases. This had a flow-on effect across the world, causing real estate prices to drop, notably in international centres popular with Chinese buyers such as New York City, Sydney, and Melbourne.
The original article can be found here:
 https://www.theepochtimes.com/chinese-investment-in-australia-continues-falling-us-holds-top-spot_3345971.html